Date/Time
May 2, 2017
7:30 am - 9:00 am
Location
Alpha Loft - Portsmouth
Alpha Loft Startup Mornings presents topic focused early morning events for startup founders and others. Each event will feature a guided, casual conversation with an expert or founder who has deep knowledge and experience on the specific topic. The conversation will allow plenty of opportunity for questions from attendees.
About the Talk
"If you're not keeping score, you're just practicing." -Vince Lombardi, former head coach of the Green Bay Packers
In this month's Launch Series, learn about KPI's (Key Performance Indicators) and how to apply them to your business.  You'll learn from a finance professional how KPIs can be an important tool to manage your growing company. You'll learn about different types of KPI's, how to identify those that are central to your company, and with what frequency you should be tracking them. You'll leave this Launch presentation with a great understanding of the fantastic tool Key Performance Indicators can be for your business.
About Our Guest
Ken Peterson, President at Next Level Now, Inc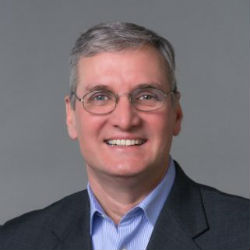 Ken is known for his bold yet practical approach to business, finance, challenging clients to make tough decisions for the good of their organizations for over two decades. Ken has seen firsthand, the good, the bad and the ugly. Ken, a natural leader, has brought together a solid team of Chief Financial Officers who are passionate about what they do and have the knowledge to be very effective.
Ken is a CPA who founded Next Level Now is 2002. The firm serves as an outsourced CFO to a broad range of companies including; manufacturers, distributors, services, and technology companies. Client companies range in size up to $100 million.